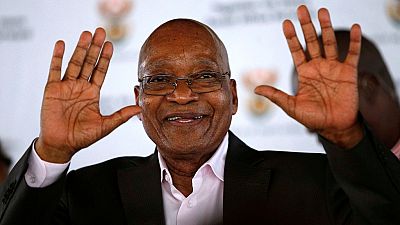 South African lawmakers of the African National Congress (ANC) met on Tuesday and resolved to support President Jacob Zuma who is facing a no-confidence motion in parliament later in the day.
Zuma, who also attended the meeting, was described as being calm and jovial by the party's chief whip Jackson Mthembu. Several ANC lawmakers could be heard singing as they walked out of the meeting having agreed to support Zuma, he said.
"You hear the singing," Mthembu told eNCA television channel. "Zuma was toyi toying (dancing), that is what we do when we are under attack," Mthembu said.
Reuters