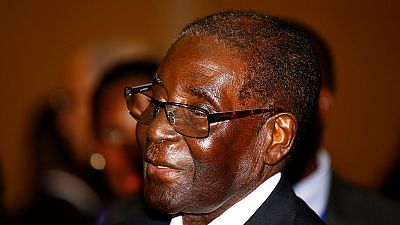 Zimbabwe's president Robert Mugabe has been given sole power to appoint the country's top three judges by parliament.
This changes were made on Tuesday by the ruling ZANU-PF party which used its two-thirds majority in parliament to ram through a bill to change the law.
The amendment is the first change to the 2013 constitution. If passed into law, it will change the new charter which reduced the president's authority to name the chief justice, his deputy and the judge president of the High Court.
The opposition and civil society have expressed concern that the amendment would compromise and weaken the judiciary. They have stated that the amendment will take them back to the era of imperial presidency, which concentrates power in the hands of one man.