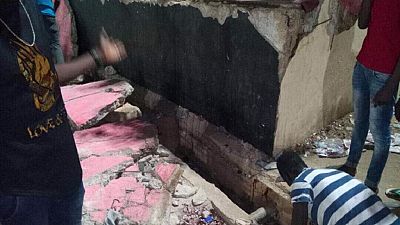 At least eight people were killed on Saturday in a stampede in a soccer stadium in Senegal's capital Dakar during a match between two local teams.
A fight broke out between fans of rivals US Ouakam and Stade de Mbour at the Demba Diop stadium and police fired tear gas to break it up.
The resulting confusion triggered the stampede, Sports Minister Matar Ba told journalists.
The minister added a young girl was among the dead, while around 60 injured fans had been taken to health facilities in Dakar.
Campaigning for Senegal's legislative elections due on July 30 will suspended out of respect for the victims, said a spokesman for President Macky Sall.
Sall also wanted "punishments serving as a warning" following the tragedy, his spokesman El Hammiodu Kase, said.