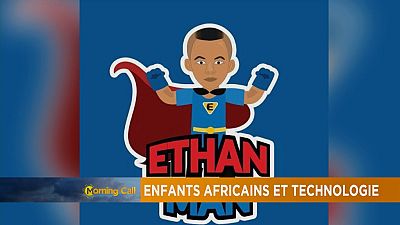 First grade student Ethan Yona is the brain behind the superhero character and computer learning game called EthanMan.
This game, developed into an Android app, was launched in Zanzibar to mark the International Day of the African Child, observed annually on June 16.
Of course, you should be amazed how a six-year old boy could develop a computer game.
Watch this edition of Hi-Tech on The Morning Call with Ismail Akwei.