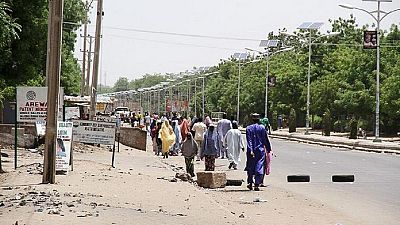 Nigeria's army has contained an attack by suspected Boko Haram fighters on the northeastern city of Maiduguri on Wednesday, it said, after militants launched the largest assault on the regional capital in a year and a half.
"The situation in Maiduguri is under control," the military said in a statement.
"The general public is requested not to panic and stay calm."
Loud bangs, explosions and gunfire were heard on the southeastern and southwestern outskirts of the city, the epicentre of the eight-year fight against Boko Haram.
Reuters witnesses said hundreds of civilians had fled the area.
Reuters