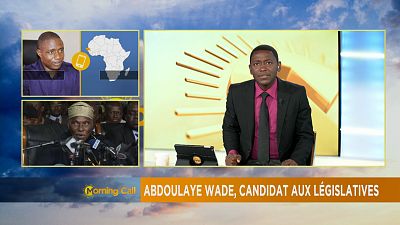 Senegal's former President Abdoulaye Wade, aged 91, will head a list of opposition candidates for parliament in the upcoming legislative elections to take place on July 30.
The announcement was made after a broad opposition coalition of more than 40 parties broke up.
The former president will head the coalition while the other break-away faction back incarcerated Mayor of Dakar Khalifa Sall, who was jailed in March over allegations of embezzling about $2.9 million.