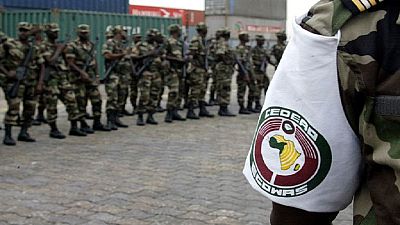 Gambia's new president, Adama Barrow, has asked a West African military contingent to remain in the country for six months, a U.N. official said on Thursday.
Mohammed Ibn Chambas, the UN's most senior official in West Africa, made the comments at a news conference in Senegal.
The regional force sent in by West African leaders pressured long time ruler Yahya Jammeh to go into exile after he refused to accept an election defeat.
Barrow, who won the Dec. 1 election by a slim margin, was sworn in as president at Gambia's embassy in Dakar last week.
He has remained in Senegal as the ECOWAS force carries out a sweep of Gambia to neutralize any lingering security threats
A senior aide said he was likely to return to Gambia on Thursday.