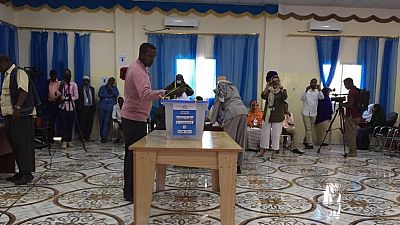 11 Members of Parliament-elect including a sports minister had their victories cut short after an electoral disputes body annulled their results due to various voter irregularities.
Youth and Sports Minister Mohamed Abdullahi Hassan Nuh who won his seat in the Middle Shabelle region was disqualified for engaging in gun violence at an election hall.
The minister has been barred from running in a new election, but the 10 other candidates have been cleared to contest again, local media reported.
The ongoing parliamentary elections are expected to end before the new December 28 date for the country's two houses of parliament to elect the president.
The electoral process has been characterised by vote buying, fraud and violence by candidates.