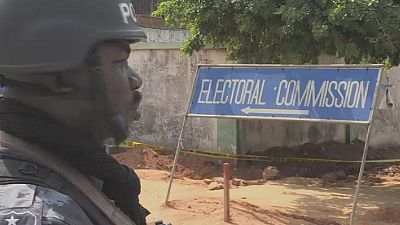 Suspense and tight security reigns in Ghana as citizens remain keen to know who will emerge victories in Ghana's presidential election.
Initially a seven man race, it has narrowed down to a tight race between incumbent John Dramani Mahama and opposition leader Nana Akufo-Addo.
Nana Akufo-Addo has been projected winner by some media outlets but the incumbent John Mahama has called on all Ghanaians to allow the Electoral commission to carry out its constitutional mandate.
The Electoral Commission reassured the media earlier on Thursday that the results could not be changed in anyway stressing that accuracy is more important than speed.
Electoral observers have urged the commission to speed up the the process of announcing results.