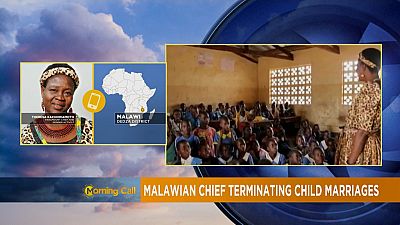 Last week, we spoke to Theresa Kachindamoto, the paramount chief or the Inkosi of the Dedza District in central Malawi on the issue of widow cleansing.
She has been described as the terminator of child marriages, having annulled over 800 marriages and currently the number has risen to almost 1500.
She joins us today yet again to find out if she is still fighting for this cause.