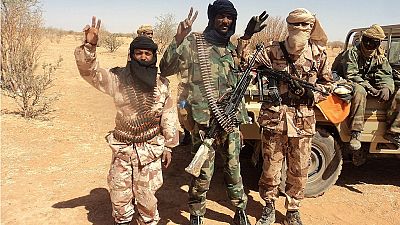 The Algeria-led international mediation team, which includes the UN, EU, African Union and ECOWAS, has said it is "deeply concerned" by recent clashes in nothern Mali and now are threatening sanctions targeting those responsible.
It "believes that this situation cannot continue longer without compromising the essence of this peace agreement " concluded in May-June last year , according to a statement issued after a meeting of the committee monitoring the peace deal.
It urged all parties to "fully respect their commitments and their responsibilities and demands, in particular, the government take all necessary measures for a speedy implementation of the agreement".
Northern Mali fell into the hands of jihadists linked to Al-Qaeda in early 2012.