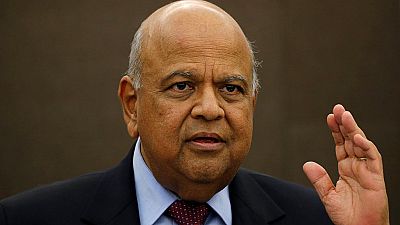 South Africa's Finance Minister, Pravin Gordhan may be charged this week for graft, South African media report citing senior sources in the police, the National Prosecuting Authority and the tax service.
Thirty witnesses have reportedly been been lined up to testify against Gordhan and three former officials from the South African Revenue Service.
Police summoned the Finance Minister last week in connection with an investigation into a "rogue spy unit" set up in the revenue service when he headed the organization.
The act rattled South African markets sending the rand sliding down in value and Gordhan issued a statement saying he would not honour the summons since he had already answered all questions in earlier investigations.
Reuters