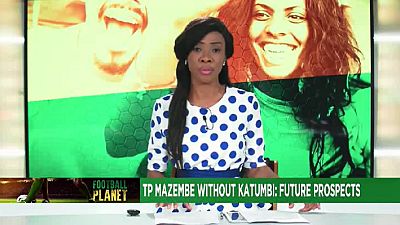 A look at TP Mazembe without their influential owner Moise Katumbi. A lot is happening with the Congolese side.
Katumbi's popularity is partly down to his job as the president of a great source of Congolese pride – Mazembe.
We seek to find out how they are coping. We have a special feature on football and Education being the goals at Ghana's Right to Dream Academy.
You can watch us live online at www.africanews.com.
Share with us your thoughts via our social media handles: africanews africanewsfr
Post your comment on Twitter with #footballplanet.
Sms or WhatsApp: (+242) 064 77 90 90
Email us on footballplanet@africanews.com
Leave a voice message on the Football Planet.