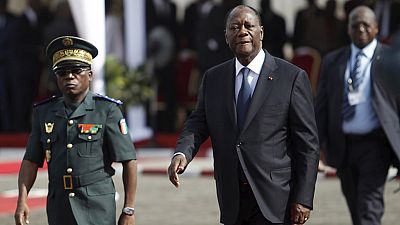 Ivory Coast president Alassane Ouattara has set up a group to draft a new constitution for the country.
Ouattara pledged during his campaign for re-election last year to scrap a nationality clause which helped lead the world's top cocoa grower's economy into prolonged crisis.
The appointment of a 10-member panel, includes Justice Minister Sansan Kambile along with legal experts and law professors, to help draft a new national charter.
This group of ten experts, has one month to make proposals to President Ouattara.
The changes will reflect the history of Ivory Coast, its culture and values, he says.
The new constitution must however pass a public referendum for approval.