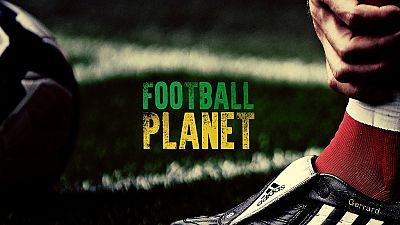 From African football greats Abedi Pele and Samuel Eto'o, this week's Football Planet tackles all aspects of the game.
Host Juliet Bawuah takes you to the streets of Accra with a special feature on Skate Football.
We've got an exciting build up to Tuesday's Champions League and Confederations Cup draws.
You can watch us live online at www.africanews.com.
Share with us your thoughts via our social media handles: africanews africanewsfr
Post your comment on Twitter with #footballplanet.
Sms or WhatsApp us to (+242) 064 77 90 90
Email us on footballplanet@africanews.com
Leave a voice message on the Football Planet programme page on africanews.com.