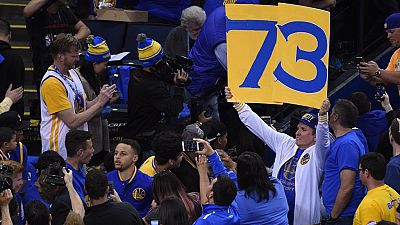 The Golden State Warriors earned an NBA record-setting 73rd regular season victory on Wednesday with a 125-104 blowout win over the Memphis Grizzlies.
The victory came in the final game of the 82-game regular season and snapped the previous record of 72 wins set by Michael Jordan's Chicago Bulls during the 1995-96 season.
NBA's MVP Stephen Curry shattered the regular season mark for three-pointers, finishing with 402 made. The previous best was 286 made three-point shots last season – by Curry.
The Warriors now shift their focus to the playoffs where they will play the Houston Rockets in the opening round.
Reuters