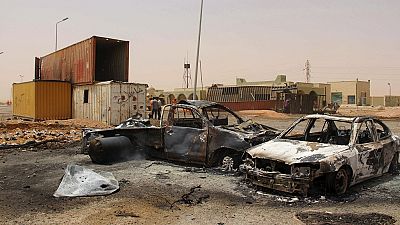 A member of Libya's security forces was killed at a checkpoint by a suicide bomber while five other people were killed – including three who were beheaded – at a nearby military camp, officials and hospital authorities said.
Head of the media office at Misrata's central hospital, Aziz Issa, said the suicide car bomb had detonated near the Essdada checkpoint, about 80km south of the western port city.
Four members of the security forces were injured.
Islamic State militants have staged several attacks on checkpoints on the coastal road south of Misrata which leads towards the group's Libyan stronghold of Sirte.
Reuters