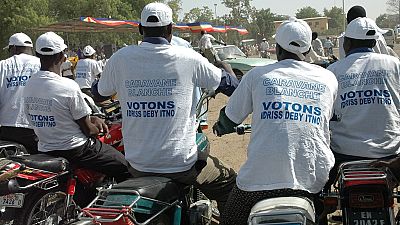 Election campaign is at its peak in the Republic of Chad ahead of the April 10 presidential polls. Candidates of different political parties are expanding their stakes in a bid to woo supporters on their side.
The party for incumbent President Idriss Deby, Patriotic Movement for Salvation has already predicted a win for its flag bearer with an 80 to 90 percent at the ballot.
Opposition parties and members of civil societies have however dismissed the claims, warning of possible electoral fraud that would place the ruling party in the lead.
President Idriss Deby has been in power for 25 years after toppling Hissene Habre in 1990.
He is expected to face off with 13 other candidates in Sunday's vote.