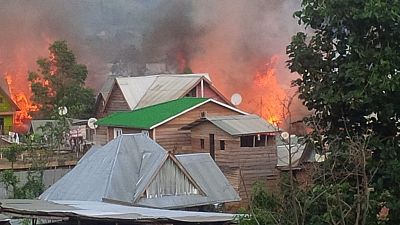 Several houses in the Nyalukemba district in the Democratic Republic of Congo were razed to the ground on Monday afternoon.
Africanews' correspondent reports that the fire started at a house in the Ibanda area and quickly spread to other houses.
Fire personnel from the Bukavu area had a hard time accessing the scene of the fire due to the congestion in the area.
According to a resident, at least 34 houses were completely charred.
The cause of the fire has still not been established.
The Police were on hand to stop some young people who had attempted to loot properties in some of the affected structures.