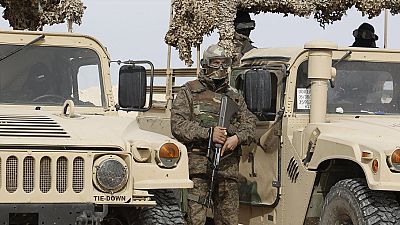 A Tunisian man aged 60 was mistakenly killed on Monday during an anti-terror operation conducted by security forces in the Jendouba region, the Interior Ministry has said.
Details released by the ministry said the sexagenarian was caught in a cross fire between security forces and suspected jihadists.
The ministry spokesperson said 16 suspects had already been arrested and added that the operation to flush out the terrorists was ongoing.
Guns and ammunition were also recovered.
Dozens of police and soldiers have been killed by Islamist militants since the 2011 revolution that ousted dictator Zine Ben Ali.