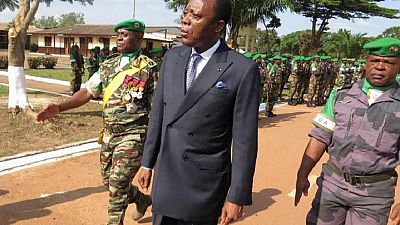 The prosecutor of Congo Brazzaville ordered the arrest of General Jean-Marie Michel Mokoko, a presidential candidate for 'questioning ' and 'cross-examination' on Friday, the AFP has reported.
General Mokoko is one of the presidential candidates contesting incumbent President Denis Sassou Nguesso on March 20, 2016.
The AFP reported that the prosecutor, André Oko Ngakala, declared on public television, that he ordered the "immediate questioning and cross-examination of Mr Jean – Marie Michel Mokoko without delay."
The reasons behind his arrest is not yet clear.