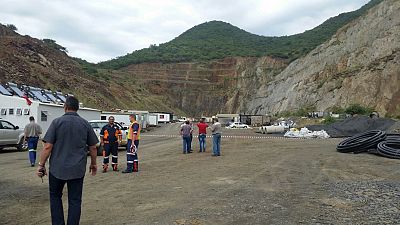 At least 80 miners were rescued after the collapse of a gold mine in Mpumalanga province, northeast of South Africa.
Most miners were brought to the surface, said the director of the mine operations.
The mines in South Africa are considered the deepest and most dangerous in the world.
Three miners are still trapped, rescuing efforts suggested.
77 miners died last year in similar incidents.