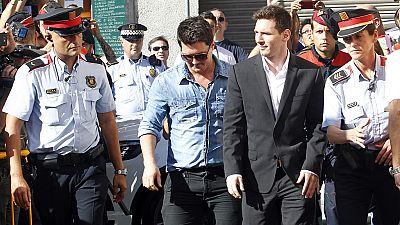 The tax fraud trial against Barcelona footballer Lionel Messi and his father is set for May 31 to June 3 this year.
The striker and his father are accused of defrauding Spain more than $5 million when they used offshore companies in Belize and Uruguay to avoid taxes in 2007 to 2009.
Last year, the judge in charge of the case had rejected the request by the prosecutor to drop the charges against the Argentina national.
The tax authority through their lawyers demanded 22 months jail sentence for the two tax evaders. Messi's lawyers had argued that the player had never been devoted even for a minute to analyse the contracts.
Messi has so far been investigated over tax fraud with his associates in Mexico, Colombia, the United States and Peru.