The 38th edition of GITEX Technology Week has wrapped up in Dubai.
The five-day event hosted around 4,500 exhibitors from more than 100 different countries.
An estimated 100,000 visitors attended the annual event which focused on Artificial Intelligence as a key theme.
Industry titans such as Google, Amazon, Alibaba and LinkedIn came together to discuss the latest trends.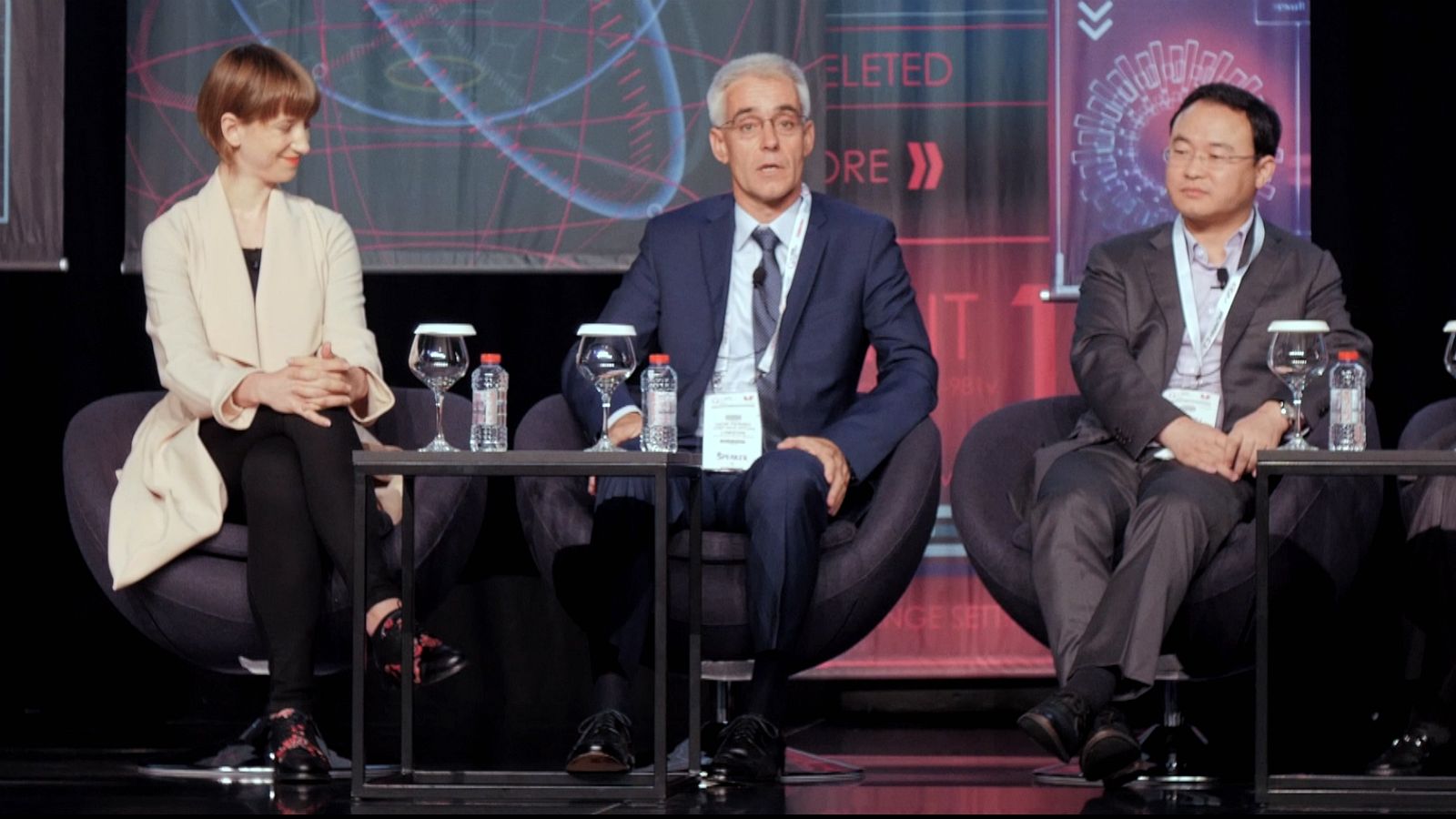 Google's Chief Decision Scientist Cassie Kozyrkov (left), LinkedIn's Chief Data Officer Igor Perisic (center) and Alibaba's Chief Machine Intelligence Scientist Wanli Min (right) debate on how AI is transforming decision making in major sectors
On the hot topic of AI investment, the CDO of the networking and jobs portal Linkedin, Igor Perisic, spoke of the "blind spots" that companies integrating the technology into their businesses must be aware of.
Read our full interview with LinkedIn's Igor Perisic here.
Alibaba's Chief Machine Intelligence Scientist, Wanli Min also explored how emerging technologies like autonomous vehicles and building smarter cities could meet the demands of swelling populations.
One of his AI-driven visions for future urbanism is Alibaba's 'City Brain' project – a cloud geared towards streamlining traffic, detecting accidents and improving transport efficiency.
Read our full interview with Alibaba's Wanli Min and find out more about the 'City Brain' here.
Sir Tim Berners-Lee, the inventor of the World Wide Web also made an appearance at GITEX and presented the concept behind his 'Solid' platform. The platform, developed in partnership with the Massachusetts Institute of Technology, is a set of conventions and tools which aim to address data ownership issues and give more freedom to users.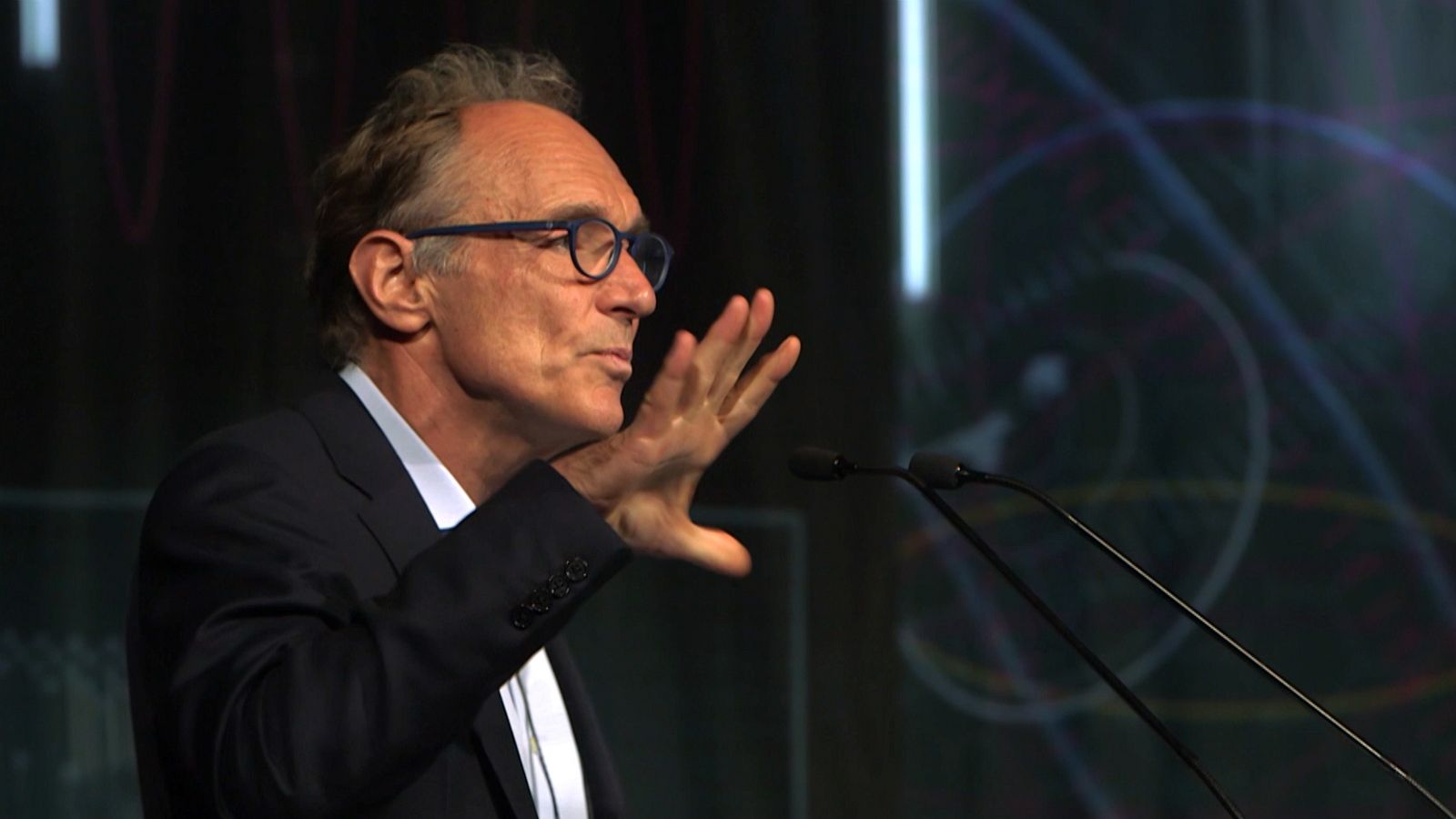 Inventor of the World Wide Web Sir Tim Berners-Lee presents 'Solid' to the GITEX audience
Another highlight from this year's event was the Supernova Challenge, comprising of four sponsored competitions looking for original ideas to advance the tech sector in the Middle East. With total prize money of $180,000, the focus was on finding digital solutions to everyday issues, from booking healthcare appointments to securing new employment.
Also on the ground were a variety of established specialised companies, displaying tech-savvy solutions of their own.
Robotikworld is a Dubai-based consultancy providing UAE firms with AI robotic services, such as making on-time deliveries to hotels and scanning passports and credit cards securely without human interaction.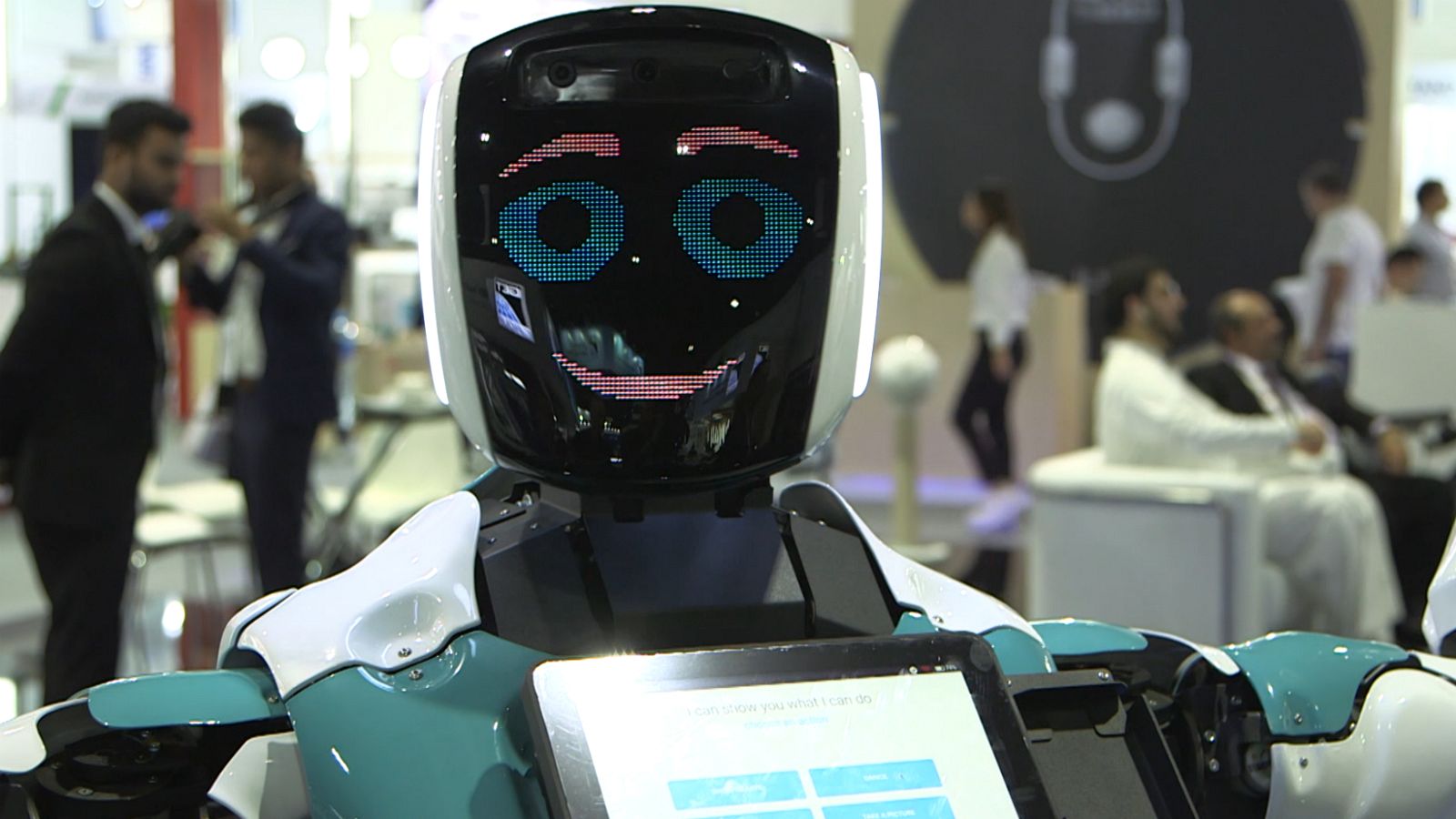 Robotikworld's Robot-Concierge can take and print photos, scan passports, dance, and answer questions
"[This system] will give you all the information you need, exactly, without mistakes," says the company's CEO, Amro Kamel.
In the Middle East and North Africa, companies are forecast to spend $155 billion on information technology by the end of 2018, which is a 3.4 percent year-on-year- increase, according to Gartner.
The research firm also predicts that the global business value from artificial intelligence will increase by 70% to $1.2 trillion in 2018 compared to last year.
GITEX FANS POSE WITH THEIR FAVOURITE ROBOTS
Eva from Slovenia – a repeat visitor of five-years to GITEX – says she keeps returning as "it's not just about IT, it's more a vision of tomorrow."
And Abdullah from the UAE took this photo with a 3-D printed robot and her name is Wizo.