The use of Video assistant referees (VARs) at this year's World Cup, which is a first for the new technology at the world's biggest football tournament, has already stirred a lot of debate after just three days of play.
France was awarded a penalty in it's opening game against Australia after the referee consulted with the VAR while Iceland thought VAR should have been employed to award them a penalty in their game against Argentina.
VAR was on hand again as Peru were awarded a penalty in their game against Denmark.
VAR is a very good tool for referees, because, as a referee, you don't want a scandal or a very big mistake that you will regret.
FIFA firmly believes in VAR
The use of the VAR system was approved in March by the rule-making body IFAB, despite controversy in some of the competitions in which it has been trialled over the time taken to make decisions and lack of information for spectators.
"We are going to have our first World Cup with video assisted refereeing," FIFA president Gianni Infantino told reporters after a meeting of the FIFA Council.
The case for VAR
VAR allows the referee or the video assistant to review decisions where a "clear and obvious" error is spotted. It has been trialled in Germany's Bundesliga and Italy's Serie A and some English FA and League Cup games, among others.
Infantino said VAR had been shown to reduce the number of refereeing mistakes in matches where it has been used and would help football become "a fairer and more transparent sport".
"It's not possible that, in 2018, everyone in the stadium and their living room knows if a referee has made a big mistake or not, and the only one who doesn't know is the referee," Infantino added.
Infantino had repeatedly promised that VAR would be used at the June 14-July 15 World Cup and has made it one of his priorities since being elected FIFA chief in February, 2016.
Critics of the system say it takes spontaneity out of the game, but the VAR interventions at this year's World Cup have so far been quick and 'painless'.
How are referees using VAR?
Four referees sit in a video operation room in the capital Moscow, following the action live from the stadium on a series of TV screens. Using over thirty cameras, the referees have all the angles of the game covered and are available to the on-field referee who can communicate directly with them via their radio microphone.
VAR can however only be used in four "match-changing situations": allow or disallow goals, award or deny penalties, show or withdraw red cards and correct cases of mistaken identity.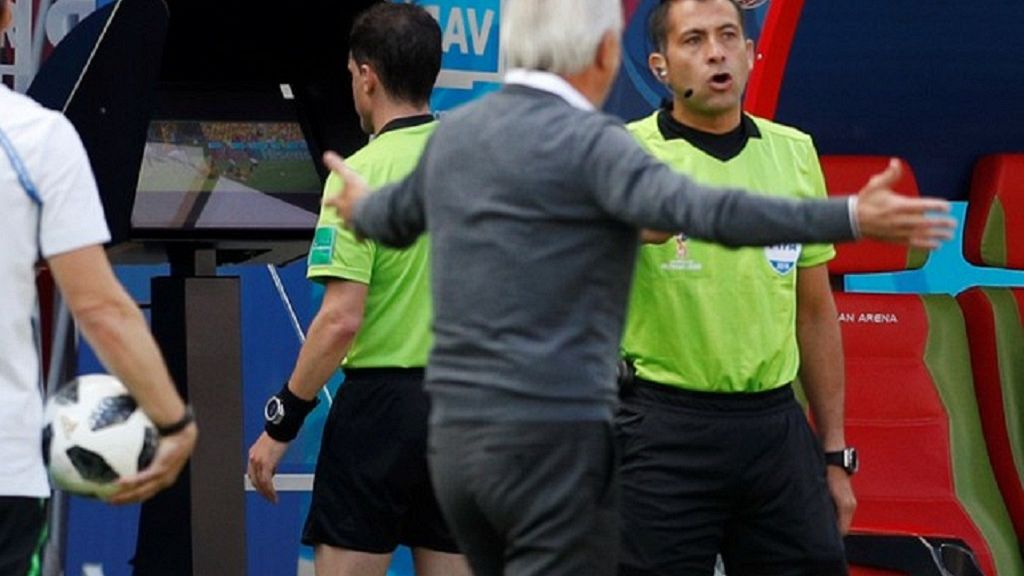 The VAR team will only intervene and advise the referee to review his call, only if he makes a mistake in any of those four situations.
The on-field ref can also watch the same replays as the VAR team on a pitch-side screen, and ultimately retains the right to make the final call after taking the advice of the video assistants.
A referee's point of view
Gambian referee Bakary Gassama who employed VAR technology in the Peru-Denmark game had earlier expressed optimism that the VAR system which 'we are all learning' will give match officials a sense of security when making big decisions.
"We've seen big, big mistakes by referees, and top referees for that matter, but VAR cannot eliminate, but can reduce big mistakes," he told BBC just before the tournament.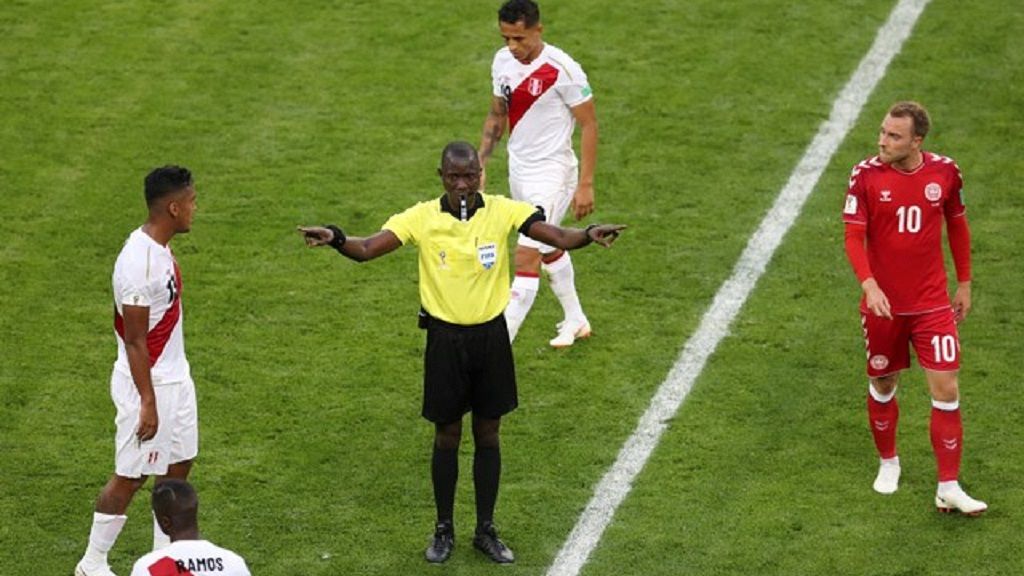 "VAR is a very good tool for referees, because, as a referee, you don't want a scandal or a very big mistake that you will regret.''
With six penalties already awarded after just eight games, many are already asking whether VAR could be responsible as referees rely more and more on the video technology.