"The President invited all Africans to travel to Rwanda without visas, we will follow you very soon," these are the words of Ethiopian Prime Minister Abiy Ahmed during a state banquet for Paul Kagame last Friday.
The idea as and when it is implemented will further open up Ethiopia to African visitors and help boost the country's tourism potential and in the long run its economy.
Ethiopia boasts the continent's best national carrier, Ethiopian Airlines, which has made the Bole International Airport in Addis Ababa, not just a regional but global aviation hub.
For a country that is widely seen as not open in respect of visa acquisition, the disclosure by the PM has been received with different reaction especially on social media. Ethiopia's tourism agency has long branded the country as "Land of Origins."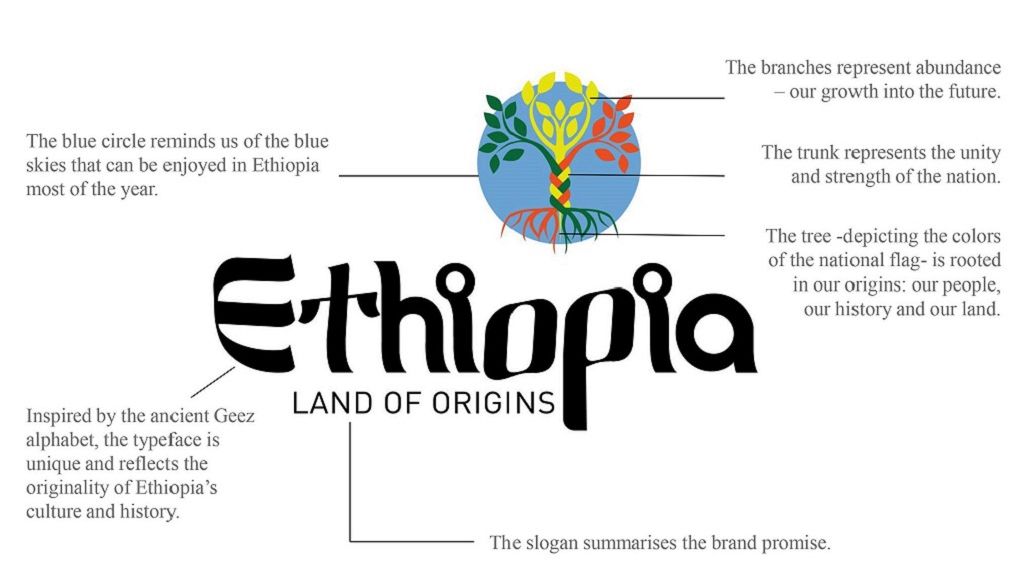 Whiles most people expressed joy at the idea, others also had concerns with respect to security and for one commenter, the state of the capital Addis Ababa – stressing the incidence of street dwelling and lack of basic amenities.
It's about time, claiming to be land of origins #Ethiopia should welcome everyone 'Home' or at least #Africa/ns to their capital free of hustle https://t.co/3zKlDq34iL

— Fitsum Z. Mulugeta (@fitsumzewdu) May 26, 2018
If indeed it's true it will be a good move for Ethiopia

— Gorbatchev (@GmGorbatchev) May 26, 2018
Africa needs to unite itself and work towards propsperity and peace. Then EU would be begging for for free visa agreement.

— efremJatta (@efremkwassi) May 27, 2018
That will be great, that would bring a lot fortune to Ethiopian and strong relationship
More grease to elbow Ethiopia, good initiative

— Olatunde A. D (@OlatundeAD1) May 26, 2018
Yeaaaaaaaaaaaaaaaaa??????????????I'm very happy to hear this amazing news!! #Ethiopia should be the first, everyone will follow!
This will attribute greatly to the weak internal integration and economy!

— Benjamin G. Sishuh (@bengsishuh1) May 26, 2018
History teaches us that unity is strength, and cautions us to submerge and overcome our differences in the quest for common goals, to strive, with all our combined strength, for the path to true African brotherhood and unity.
Haile Selassie pic.twitter.com/sArrjNu1jL

— Benjamin G. Sishuh (@bengsishuh1) May 26, 2018
Great for tourism but you need to tidy up AA. Especially strrt dwelling & toileting.

— Ruthie (@mame1st) May 26, 2018
Kagame in Ethiopia on official visit
Kagame arrived in Ethiopia on Thursday evening for a three-day official visit. He was the first African leader to undertake an official visit to Addis Ababa since Abiy took office on April 2.
Abiy hailed his guest as not only leading his country but the entire continent in ways that were revolutionary. Kagame is currently the President of the African Union (A.U.) – a year-long roles that revolves among African leaders.
"President Kagame is not only the President of Rwanda but he is also leading the continent in great, wise and miraculous ways of transforming the continent and economic integration, as well as realising the vision of our forefathers," Abiy added.
Rwanda's visa-free regime
Starting January 1, 2018, Rwanda announced a global visa free entry for travelers from everywhere in the world.
A communique released by the Directorate of Immigration and Emigration said citizens of all countries the world over could enjoy 30 days visa on arrival under the regime. With some entrants required to pay a fee where applicable.
Rwanda already had such a system in place for all African countries and a number of countries outside the continent. The country is reputed as one of the most open in visa openness index publications.
A November 16, 2017 document read in part: "30 days visa upon arrival – Citizens of all countries to get visa upon arrival without prior approval, starting 01 January 2018. Before that, only African countries and few others were getting visa upon arrival."
The new visa regime also touched on other areas like visa reciprocity for specific countries whose citizens get free visas with 90 days validity. The countries in question are Benin, Central African Republic, Chad, Ghana, Guinea, Indonesia, Haiti, Senegal, Seychelles and Sao Tome and Principe.
This is in addition to the Democratic Republic of Congo, East Africa Member Community Partner States, Mauritius, Philippines and Singapore. This takes immediate effect.
"Nationals of Australia, Germany, Israel, New Zealand, Sweden, United Kingdom, and United States of America will be issued with entry visa valid for a period up to 30 days and pay for a visa ($30) upon arrival without prior application," according to a government portal.
It also addressed the area of visa waiver for particular diplomatic and service passport holders, another directive that takes immediate effect. There is also a 90 day visa on arrival for travelers from the COMESA (The Common Market for Eastern and Southern Africa) region subject to payment of visa fees.