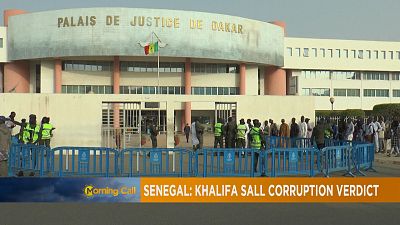 A Senegalese court will this Friday deliver a verdict in a high-profile corruption trial of popular mayor, Khalifa Sall. The 62-year-old Dakar mayor and seven co-defendants are accused of misappropriating $2.85 million of city funds between 2011 and 2015 – a charge which Sall denies and which supporters say is politically motivated.
Fraud, criminal conspiracy and money laundering are also amongst their charges. Prosecutors are seeking a seven-year prison term for Sall and a fine worth nearly $10 million.
The verdict in the high-profile corruption trial is seen as capable of making or breaking the presidential ambitions of the popular mayor.