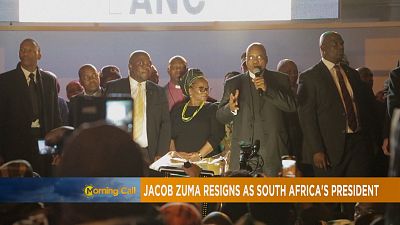 After days of defying orders from the ruling African National Congress ANC to leave office, South Africa's president Jacob Zuma, has resigned.
His resignation stemming from intense pressure from his own party and on the eve of a no-confidence vote in parliament.
In a televised statement late on wednesday evening? Zuma said he was quitting with immediate effect but explained that he disagreed with his ANC party's decision.