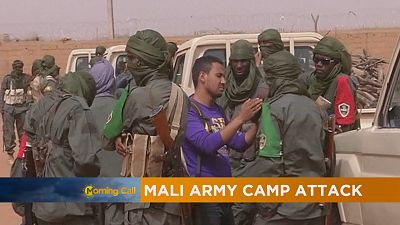 Islamist militants stormed an army camp in northern Mali on Saturday, killing at least 14 soldiers in the worst attack on security forces in the country in more than a year.
An army spokesman Col. Diarran Kone, said the bodies of 17 assailants were left at the scene after the attack in the Timbuktu region. He adds however that the base was once again under the control of
the Malian military. Mali recently marked the fifth anniversary of a French military mission to drive out extremists in the towns to the country's north. The operation, however is
believed to have merely spread the jihadists to the surrounding desert.