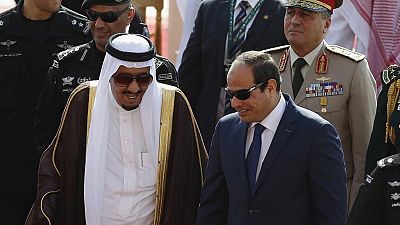 The Egyptian House of Representatives Committee on Defence and National Security has unanimously voted to approve a treaty that sees Egypt transfer sovereignty over two uninhabited Red Sea islands to Saudi Arabia, its chairman said.
The committee has referred the treaty to the entire parliament for a final vote before it can be ratified by President Abdel Fattah al-Sisi, committee chairman Kamal Amer, a retired major general, told journalists on Wednesday.
"We have unanimously approved the maritime demarcation accord with Saudi Arabia and it will be voted on in the general session today," said Kamal Amer.
Egypt's parliament will hold a final vote on Wednesday.
Reuters