A bloodied 5-year-old Syrian boy, Omran Daqneesh made news headlines in August 2016, when his photo went viral on social media platform, Twitter.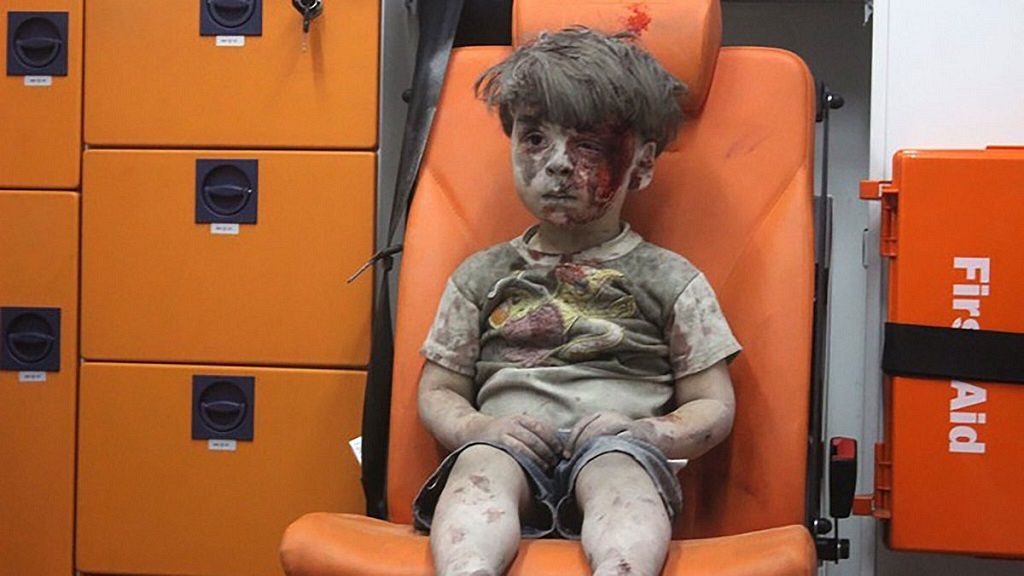 His family was caught in armed combat between rebel groups and Syrian government forces in the city of Aleppo.
A new photo on Twitter shows him in good shape according to a journalist his family now resides in the relatively stable government-held territory of the country.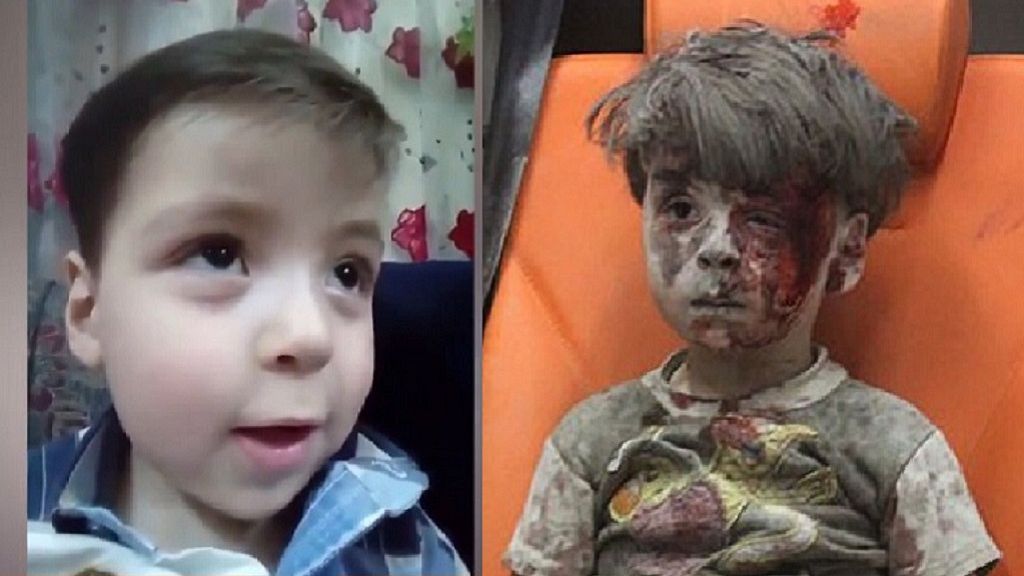 In August, medics confirmed that he was treated for head injuries after their rescue effort. Bloody-eyed and seated in an ambulance, young Omran was covered with dust and had ruffled hair . His clothes and visible parts of his body also had blood spluttered all over them.
Barely a month after Omran's plight was carried by major news outlet, a 6-year-old American boy wrote a letter to then President Barack Obama to bring Omran over to the United States.
The white house tweeted a video that showed Alex reading out his letter to the president. At the tail end of the video, Obama makes an address for a concerted effort to help people affected by war.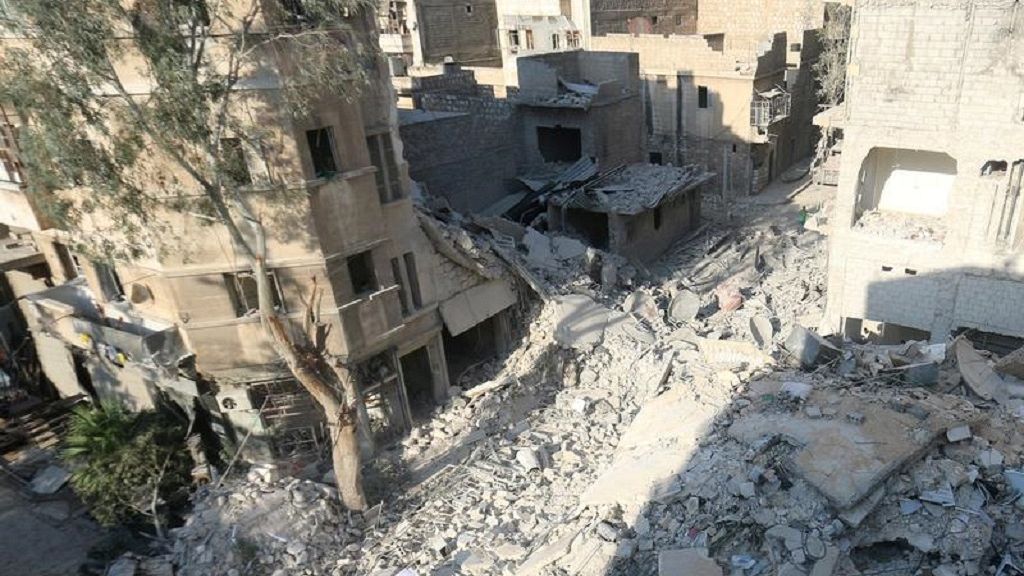 A general view shows the site of yesterday's airstrike where five-year-old Omran Daqneesh got injured in the rebel-held al-Qaterji neighbourhood of Aleppo, Syria August 18, 2016. The Daqneesh family lived in the building on the left. Photo Credit: REUTERS Pictures