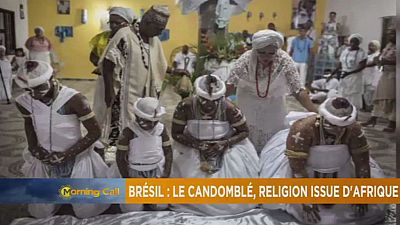 This week's culture segment explores the African culture beyond the continent.
This is because with slavery African culture is present in different parts of the world through areas such as religion or music.This is particularly the case in South America.
We begin our journey to Brazil with candomblé.
Candomblé is an Afro-American religious tradition.
The religion is a mixture of traditional Yoruba, Fon and Bantu beliefs which originated from different regions in Africa. It has also incorporated some aspects of the Catholic faith over time.
We also take a look at Champeta, a genre of folk music and dance originating in the Atlantic coastal regions of Colombia. Champeta originated among inhabitants of African descent.