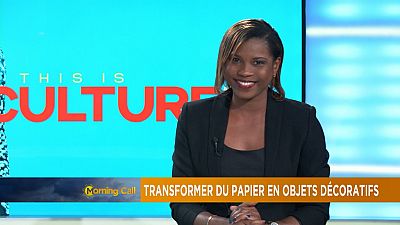 On today's cultural  segment we spoke about  Henriette Njami, a Cameroon based in N'Djamena, Chad. She makes art from all kinds of paper.
Items such as chairs, consoles, fixtures,sinks and complete home interiors are made from  old newspapers. She says it's her way of combating environmental pollution.
Paper is the main element of Henriette's art work, she collects them ,process them and most importantly, gives them life.