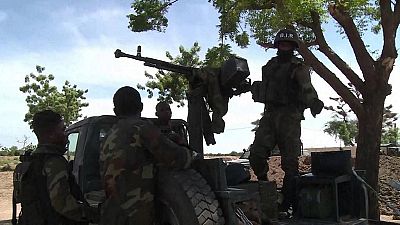 Nigeria's military said on Friday that it has killed at least 15 gunmen believed to be Boko Haram extremists.
According to a statement, military spokesperson Kinsley Samuel, said the militants were killed during a battle with soldiers.
The fighting is said to have occured Thursday morning when the fighters attacked a base in Sambisa forest in nothern Nigeria, which had been a Boko Haram stronghold, until Nigeria's government declared the group 'crushed' last year.
Samuel added that a large cache of weapons belonging to the militants was seized by the army.
Boko Haram's insurgency in north-east Nigeria is now in its eighth year and has killed at least 20,000 people and left millions homeless.