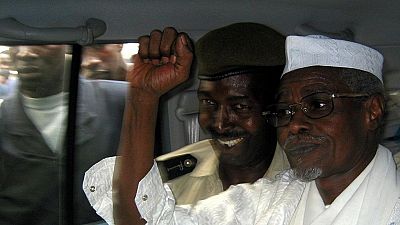 The Extraordinary African Chamber in Senegal has upheld the life sentence of former Chadian president Hissene Habré, in the final decision of a landmark case.
Habré, convicted of war crimes and crimes against humanity was sentenced last May to life in prison for rape, ordering the killing and torture of thousands of political opponents during his eight-year rule.
Lawyers of the 74-year old had appealed the decision saying the sentence was too severe.
According to reports, a dozen victims present in courtroom in Dakar jumped up and down and cried, "We won!" when the judge presiding over the case announced the verdict.
Hissene Habré seized power in 1982 and was later ousted by current president Idriss Deby in 1990.