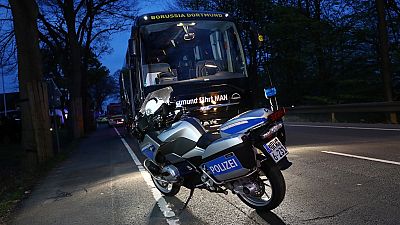 One person is reported injured after an explosion near the team bus of German football team Borussia Dortmund on Tuesday night.
The explosion occurred minutes before the team's Champions League match against Monaco.
According to local police, the bus left the team's hotel to the stadium before the triple explosion that shattered the glasses of the window.
German newspaper Bild reported that the injured person is 26-year-old defender, Marc Barta, who has been taken to a hospital with an arm injury.
The club announced later that the match has been postponed to tomorrow.
The cause of the explosion is not yet known.