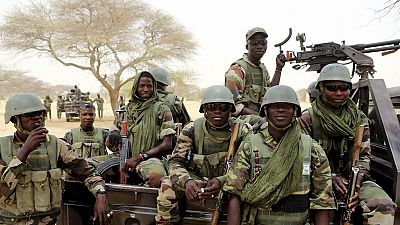 Niger security forces killed 57 members of Islamist militant group Boko Haram who attacked a village in the southeastern Diffa region overnight, the defence ministry said in a statement on Monday.
Fifteen soldiers and two civilians were wounded during the attack in Gueskerou village, which is around 35 km (22 miles) northeast of Diffa town, it said.
Boko Haram is waging a war around the Lake Chad region, where Nigeria, Cameroon; Niger and Chad meet.
The Islamist militant group is headquartered across the border in northeastern Nigeria and seeks to carve out an emirate and impose a strict interpretation of Islamic law.