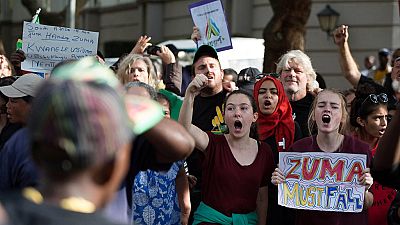 South Africans living in London on Saturday called on President Zuma to step down.
Hundreds staged an anti-Zuma protest outside the South African High Commission in London.
The protest in London ran alongside others in major South African cities after a cabinet reshuffle triggered the latest crisis of Zuma's presidency.
Key ANC allies, the South African Communist Party and the powerful trades union Cosatu have joined in the calls for Zuma to step down but the ANC continue to back the embattled president.