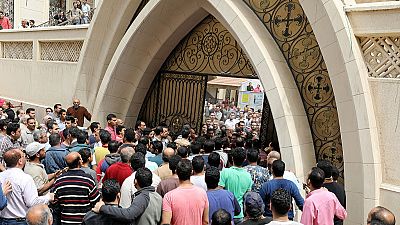 At least 21 were killed and 69 injured in an explosion inside a church in the Egyptian Nile delta city of Tanta on Sunday, Egyptian Health Ministry confirmed.
The death toll is expected to rise.
An explosive device believed to have been planted in the church detonated killing worshippers who were marking Palm Sunday, state-run media reported.
Islamic State has claimed responsibility for the attack.
This is the second major attack on a church after the bombing at Cairo's largest Coptic cathedral killed at least 25 people and wounded 49 in December, many of them women and children, in the deadliest attack on Egypt's Christian minority in years.