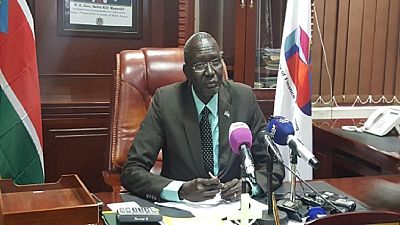 South Sudan has suspended plans to charge foreign workers a $10,000 work permit fee, the finance minister said, after criticism that it would create a huge expense for aid organizations.
War-ravaged South Sudan announced the 100-fold hike in the fee for foreign professionals in early March. Most such workers in the young country are employees of humanitarian groups.
"The Ministry of Finance acknowledges these significant issues … and steps are being taken to formulate the best way forward," Finance Minister Stephen Dhieu Dau told a news conference over the weekend.
"The implementing agencies will continue with old rates charged," he said, adding that parliament was expected to repeal the legislation that approved the fee hike. The previous rate was $100 per foreign worker.