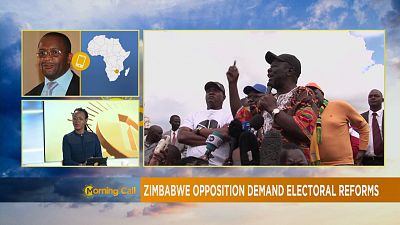 Opposition parties in Zimbabwe staged protests in the capital Harare on Wednesday to demand for electoral reforms before the country goes to the polls in 2018.
They are accusing the ruling ZANU-PF party of procuring biometric registration kits without the involvement of the United Nations Development Programme.
According to the opposition parties, the ruling ZANU-PF party is seeking to rig the voter registration process in favor of President Robert Mugabe, to skew the list of eligible voters in its favour.