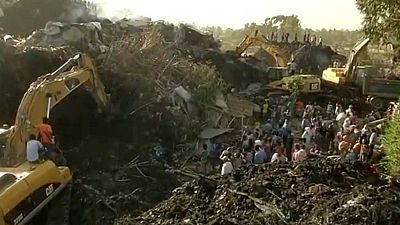 The death toll in the landslide at a major rubbish dump on the outskirts of Ethiopian capital Addis Ababa has risen to 48.
32 women were among the dead while dozens of the injured are receiving medical treatment at a neighbouring hospital, Ethiopian state media confirms.
The Ethiopian government has sent its condolences and representatives who will attend the funeral of the dead later on Monday.
The collapse occurred Saturday night pulling down about thirty houses belonging to people living on the landfill in Koshe.
The Koshe landfill has existed for more than 40 years and is one of the major dump sites on the outskirts of the capital which is home to a growing 4 million people.