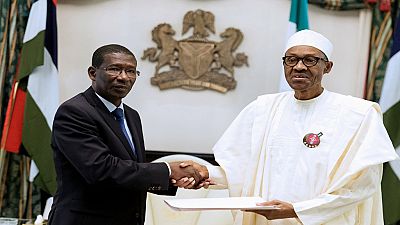 Nigeria's Vice President Yemi Osinbajo has defended President Buhari's absentia by saying he is hale and hearty, to quell rumours of his deteriorating health.
President Muhammadu Buhari has been in Britain since mid-January for unspecified medical checks and many Nigerians suspect his health is worse than officials admit.
In Lagos, some Nigerians speculate over the president's health and have cast doubt on reports by the state.
Some fear a rerun of the unstable three months in 2010 when then-president Umaru Yar'Adua's illness was shrouded in secrecy before he died, after which Vice President Goodluck Jonathan was sworn in.