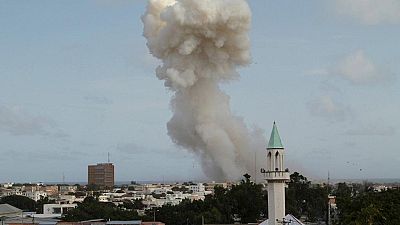 At least 28 people confirmed dead and 43 wounded in Wednesday morning's double suicide car bomb attack at a hotel in Somalia's capital Mogadishu.
A car was earlier reported to have rammed into the gate of the popular Dayah hotel and went off as suspected militants stormed inside. A second blast was heard minutes later.
The number of dead rose to 28, according to medical sources from an earlier 13 given by the police.
"The number of victims counted is 28 dead and 43 injured. This is what we confirmed from our team and there are other ambulances transporting victims but we don't know how many," Abukadir Abdirahman Adem, the head of the main ambulance service in the capital told AFP.
Al Shabaab has claimed responsibility for the attack.