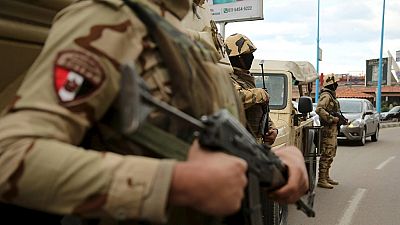 An explosion on Sunday near Cairo's Coptic Cathedral killed at least 25 people and injured 31.
Health Minister Ahmed Emad confirmed to local media the death toll which was lower when the bomb struck.
According to Egyptian media Ahram Online, the explosion took place in the small church of St Peter and St Paul (El-Botroseya), attached to the Coptic Cathedral.
This is the third explosion this week. On Friday, two roadside bombs – one in Cairo and one north of the capital – killed six policemen and wounded six others.
There were no immediate claim of responsibility.