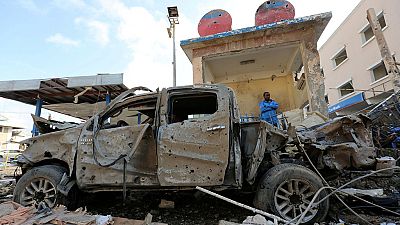 An explosion at a police check point in the Somali capital, Mogadishu, has reportedly killed 10 people whiles a dozen others are wounded.
According to police and witnesses, they suspected that Saturday's attack was through a car bomb. It exploded at the checkpoint which is close to a busy market in Mogadishu.
"The whole market is ruined and people perished. The death toll is sure to rise," Colonel Abdikadir Farah, a police officer, told Reuters.
Reuters witnesses also counted at least 10 bodies at the scene.
Al Qaeda-linked al Shabaab, which once ruled much of Somalia, wants to topple the Western-backed government in Mogadishu and drive out AMISOM peacekeepers also made up of soldiers from Kenya, Djibouti, Uganda and other African nations.