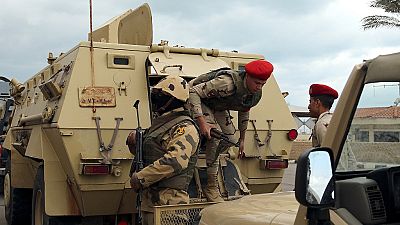 Four Egyptian soldiers were killed in the Sinai Peninsula targeted by the local branch of the jihadist group Islamic State (IS).
The spokesman of the Ministry of Defence, Major General Mohamad Samir, confirmed the deaths on his Facebook page on Sunday.
The four soldiers were killed during military operations around the towns of El Arish, Rafah and Sheikh Zoueid, near the border with the Gaza Strip, according to the spokesman.
In addition, six jihadists were killed during the operation and others were arrested, he added.
The north of the Sinai peninsula is a regular target of the IS where government officials say hundreds of police officers and soldiers have been killed in attacks spreading to Cairo and the Nile Delta.