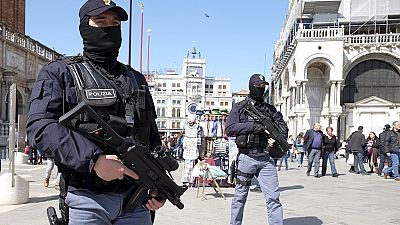 Two Egyptians and an Algerian arrested on Thursday in Italy on suspicion of conspiracy to commit international terrorist acts.
Italian Interior Minister Angelo Alfano announced in a statement that the group posts "web broadcasts on jihadist propaganda websites and handle North African fighters in Syria and Libya on behalf of Daesh(IS).
A fourth person is being sought by the police during the operation in coordination with the terrorism prosecutor of Genoa.
The suspected group was engaged in the propaganda operation using pseudonyms and fictitious accounts.