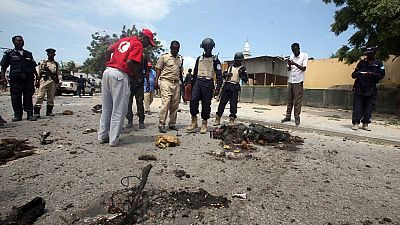 At least one person has died and several others injured following a car bomb in Somali's capital Mogadishu.
The attack occurred on Thursday killing one woman.
No one has claimed responsibility for the attack.
Last month, at least 13 people died in two car bomb attacks near an entrance to the airport in Mogadishu.
Al-Shabab, claimed responsibility and said its target was the AU force's headquarters.
The insurgent group has carried out frequent attacks in Somalia in an attempt to oust the UN-backed government.
The Somali government, with the help of AU forces, is fighting the militants in several parts of the country.
AFP