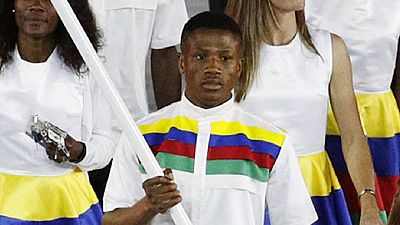 A Namibian boxer has been arrested on suspicion of attempting to sexually assault a room maid in the Rio Olympic village.
Brazilian police arrested 22-year-old Jonas Junius after a maid reported that the boxer allegedly grabbed her and tried to kiss her.
In the police statement, Junius is also accused of offering the maid money to sleep with him.
The 22 year old is meant to be competing in the light welter weight division.
This is the second arrest at the Olympic Village. Last week, a Moroccan boxer was apprehended after allegedly assaulting two female cleaners.
Reuters